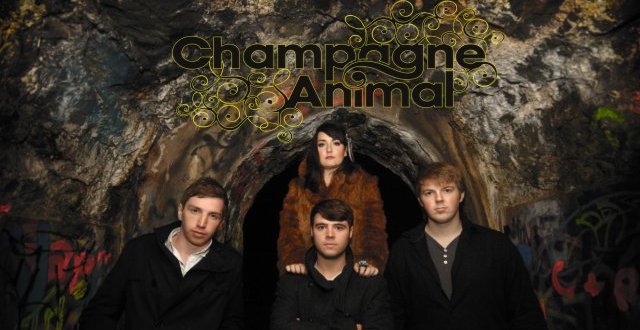 Who?
Siobhan Lynch (vocals) Dave Kennedy (guitar) Frank McKenna (bass) Matthew Quinn (rhythm guitar) Daragh Armstrong (drums) and backing singer Grace (whose oddly lacking on the official info), who met in part through the Dublin Gospel Choir. That background goes some way to explain those vocals…
What?
Emotional, soaring verbal content that has plenty in common with Ham Sandwich (Niamh Farrell, incidentally, is a big fan of the band), with hints of The Gossip's powerful utterings and a little of The Flaming Lips quirkiness thrown in along the way. The self-titled EP, released in August 2011, has barely left our stereo since we snapped it up right after their set at Vantastival a few weeks ago. The soaring gospel chorus of 'Lullaby 6' and rockier edge of 'Wild' – which sounds every bit like a long-awaited return to form from Beth Ditto – are particularly exceptional. Siobhan's vocal, as you might have gathered, is the band's stand out asset, but the musicianship in general is tight, bass-heavy and vibrant, too. You can snap up the EP here.
Why bother?
Their live set up is just something else. Siobhan struts about the stage belting out spine-shudderingly exceptional vocals while the rest of the band are tight and complimentary, the machine to her Florence. As the first act on stage at Vantastival, they looked and acted like a headliner: confetti showers, inflatable 'Champagne Animals' passed through the crowd, total confidence and note-perfect delivery throughout. Siobhan borrows the old single-drum glitter trick as a closer, sending shiny morsels everywhere as she bangs out an added rhythmic dimension. That's plenty of gimmicks, sure, but when the musical standards remain exceptional – and they do – it only adds to the entertainment value.
Equal, Champagne Animal's belting song writing already far surpasses their reputation. You'd be hard pressed to point to tighter songs better delivered in Ireland right now than these, and with set lengths growing, an album can't be too far down the line. They're pop enough to have mass appeal, but meaningful (sorry, most pop) and experimental enough not to seem throwaway; an utterly charming balance.
And the flip side?
Some YouTube Videos suggest that their live prowess is relatively new-found, but then again that could be just the quality of recording. As long as Siobhan's vocal's turned up nice and high, and the backing remains tight, it's hard to see them going too far wrong.
Catch them…
Champagne Animal play Strawberry Fest in Enniscorthy this Saturday the 2nd of June, and drop in on Sunday Roast at The Mercantile this Sunday the 3rd of June. Expect to see plenty more over the summer: they're gig addicts.
Links Champagne Animal Website | Facebook | MySpace
Up & Comers is jointly produced fortnightly by James Hendicott and
(click to view website)