INTERVIEW: Mystery Jets (Goldenplec)

On life after Kai, how surroundings influence their styles and the mysterious tales of Emerson Lonestar on latest album 'Radlands'.
INTERVIEW: The Vaccines (Goldenplec)

Justin Young and co. on how reality compares to the hype, the early discomfort of fame and walking out to a full field on Reading's made stage and realizing The Vaccines had made it…
Gangnam Style: An Insider's Guide

As a former resident of Seoul, and employee of a company based in the now infamous district of Gangnam, I couldn't resist having my say on the what's now the world's most viewed YouTube video…
DE\CODE MAGAZINE: Volume 1, Issue 4.

Featuring a trip to Buckfast Abbey, Night of the Living Dead, Irish cheese, the literary travesty that is Fifty Shades of Grey, a chat with Laura Sheeran and an insight into Limerick's thriving craft industry.
LIVE: Snow Patrol, Florence & The Machine + The Temper Trap (Phoenix Park, Dublin) (AU Magazine)

The SnoFlo double header is full of eurphoric pop-highs, but doesn't always hit the right notes. With Florence's voice at less than its peak, Snow Patrol take away most of the plaudits.
INTERVIEW: Honningbarna (Goldenplec.com)

Ed Valberg talks about his take on politics and the Palestinian problem, as well as introducing his band's unique brand of cello-infused punk. Valberg might come from a conservative corner of Norway, but he's every bit the young revolutionary.

DE\CODE MAGAZINE: Volume 1, Issue 3


De\C0de returns with a summery theme grabbed from Panini's infamous sticker albums. Inside, we look at Ireland's print industry, explore Irish theatre in the US, take a trip to Poland pre Euro 2012 and mourn maurice Sendak.
A chat with the enigmatic Leeds act during the year in which they were eventually to win the Mercury Music Prize, on why they don't show their faces in press shots, and where they've been hiding whilst writing 'An Awesome Wave'.
INTERVIEW: Captain Sensible (The Damned) (Goldenplec)
The bereted captain on hiw extended life in punk rock, from the modern day fixation with surveillance culture to the sneaky 'genres changes' that got the band early venues…
LIVE: Alt-J (Academy 2, Dublin) (AU Magazine)
Leeds newcomers play their first ever gig in Dublin, and succeed in reproducing ine of the year's most acclaimed albums live. Their percussion set-up's about as weird as they get live, too. Get out and buy this album, fast.
INTERVIEW: Spector (AU Magazine)
Spector frontman Fred MacPherson makes the argument that Spector have a whole lot more to offer than just straight up indie-pop, dropping in the odd reference to the undead along the way.
LIVE: JD Roots – The Delorentos, The Minutes, We Cut Corners (Button Factory) (AU Magazine)
Three of Ireland's top new acts are joined by a few well-known extras to form a massive cover band, and trawl through an impressive archive of Ireland's greatest music. Raucously original.
UP AND COMERS: Champagne Animal
Dublin's answer to The Gossip are the first to feature in my new Goldenplec column, looking at off-the-radar bands. Their live show in particular is one to look out for.
The newly relocated Dundalk festival proves to be a musical humdinger, if still slightly sparsely populated. Enticing by day, vibrant by night, and inordinately friendly.
Two times Choice Music Prize winner on winning the prize, moving to Scandanavia, how he juggles his various musical projects, and the construction of latest album 'Oceans of Frequency'.
INTERVIEW: The Minutes (Goldenplec.com)
Dublin's rock and roll monsters roll back in to town after an extended trip around Europe, to tell me about how the last year has changed their lives, being broke, and exploring their musical roots in the up and coming JD show.
LIVE: Camden Crawl Dublin 2012 – My Top Five Acts (Goldenplec)
Ireland's newest festival – a spin off from the London Camden Crawl, and located around Camden Street to add some weight to the name – was a great chance to check out a whole pile of lesser-known artists as well as the big names. Here are my five favourites.
LIVE: Russian Circles, Deafheaven & Enemies (The Button Factory, Dublin)(Goldenplec)
Richter Collective's partnership deal with Sergeant House bears it's most spectacular fruit to date, with two of the label's most spectacular acts landing on Irish shores. Loud, loud, loud…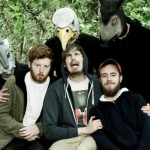 INTERVIEW: Axis Of (State.ie)
Northern Irish hardcore rockers on the progress of their new album, car crashes in Germany, crossing the north/ south divide and how the single Port Na Spaniagh has helped develop their fanbase.
INTERVIEW: Daithi O Dronai (State.ie)
The young fiddle player on how his televised, trad-themed performances have adpated into a synth-led style, and how trad music has the potential for a huge amount of evolution.
De\Code Magazine Volume 1, Issue 2.
Featuring Delorentos, Myles O'Reilly, Ireland's alternative museums, the saga of the Late Late Show, punks on politics and Forbidden Fruit on the cover, plus news, reviews and events on the horizon.
REVIEW: Florence & The Machine – MTV Unplugged (State.ie)
Florence's new album showcases her live show through a mellowed, refined MTV performance, but hits a few too many bum notes along the way. She might generally have an excellent live vocal, but the studio stuff tops this comfortably.
EXCLUSIVE: Track by track preview of Paranoid Vision's 'Escape From Austerity Complex' (State.ie)

A very first listen to Paranoid Visions' 2012 full-length 'Escape From Austerity Complex' whilst its still very much in the heart of the recording process. It's every bit as cuttingly political as you might expect, rounding on the government and apathy at almost every corner.
Coast To Coast Tea and Toast
A coast to coast cruise from Dublin to Achill Island and back, taking in 18 bands in 13 counties, and highlighting just a little of the hidden talent Ireland's corners hides. As well as knackering five people into submission…
De\Code Magazine Volume 1, Issue 1.
The first Issue of De\Code (a new urban culture magazine I co-own and co-edit)  – online only – and featuring my own articles on North Korea and reviews of The Mars Volta and articles on use of urban spaces, hip-hop culture, Stuart Hall and Last Days of 1984, plus plenty more.
PREVIEW: Coast To Coast Tea and Toast
A charitable drive across Ireland and back on Easter Friday, taking in a band in every county along the way, and finishing with a blow-out in Malahide Yacht Club. Can't wait!
AU Magazine Goes Out Of Print.
The safest day in Irish music in a long, long time, at least from my point of view. After nine years, the doors closed on Northern Ireland's best music mag today. This is my take on it, as a contributor.

FEATURE: Financial Survival For Smaller Labels
"The main problem is cash flow. Before you start getting any money in, you have to pay for recording, pressing and PR. And then you have to wait a huge amount of time before you get the expenditure back from sales"
LIVE REVIEW: The Maccabees (The Academy, Dublin)(The Fly Magazine)
"The set-up is simplicity itself: an entirely gimmick free arrangement that eschews even the most cursory of stage adornments or banter, in favour of letting the tunes speak for themselves."
ALBUM REVIEW: Wallis Bird – Wallis Bird (AU Magazine)
"If second-album New Boots was Wallis' exploration of euphoria, its follow up is more serene; a release that maintains a generally sunny disposition, but carries a far darker undercurrent."
LIVE REVIEW: Grouplove (The Academy, Dublin) (AU Magazine)
"'Itchin' On A Photograph' might have lyrics that probably require group story time to truly understand ("I'm scratching on a thermostat…", sure you are), yet it's a compulsive singalong. The entire set has enough stick in its hooks to climb the Eiger."
LIVE REVIEW: Rubberbandits (The Mercury Lounge, NYC) (State.ie)
"When 'Spoiling Ivan' is introduced as "a song about a six year old boy", the hilariously syrupy ballad's title evokes worried looks; what follows is all the more hilarious for how it contrasts with expectations."
ALBUM REVIEW: The Shins – Port Of Morrow (State.ie)

"Few lyricists are capable of putting together the kind of poetic phraseology that come across almost as strong when read as on record, yet at times 'Port Of Morrow' edges into that territory. 'Simple Song', for example, is a deceptively named slow-build epic that's part euphoric life story."
LIVE REVIEW: The Maccabees & We Cut Corners (The Academy, Dublin)(AU Magazine)
"The old classics remain the crowd pleasers. There's a simplicity to 'Love You Better', for example, that could have it tagged as throw away, yet it's delivered with such regret, and screamed back from The Academy's heart with such fervour that the repetition somehow seems beside the point."
LIVE REVIEW: Rubberbandits, The Academy, Dublin (AU Magazine)
"There's the whiplash-inducing rave-dance moves, the banter about their love of 'gas cunts' and Willie O'DJ's fabulously moronic dirty-old-man act, yet this doesn't feel at all like a joke to which we've heard the punch line."
INTERVIEW: The Jezabels (State.ie)
"I think we just came back to rehearsal because we were four people who were really into music and we challenged each other. We had lots of bands to show each other. It's been a battle sometimes with stylistic choices and song writing."
ALBUM REVIEWS: Sunday Business Post, February 2012.
Jonquil, Camille O'Sullivan, Perfume Genius, The Jezabels, The Caretaker, Grimes, The Decemberists reviewed for The Agenda Supplement over the course of February.
ALBUM REVIEW: Grand Pocket Orchestra – Ronald & Sylma (State.ie)
With so much cluttered, bubbly gloss on the latest effort, the effect is still a little 'through the looking glass' to make sense of comfortably. Perhaps that's the point.
ALBUM REVIEW: Sleigh Bells – Reign Of Terror (State.ie)

The opener kicks in as if pulled straight from a live show; the step-on-stage breakdown and mosh-pit inducing riser that has a cheering audience plugged in to the speaker wall the two-piece use to batter their listeners into submission.
LIVE REVIEW: Ham Sandwich & Little Xs For Eyes (Academy, Dublin)(AU Magazine)
'Ants' is extraordinary, particularly in its sing-along live rendition, in which the slow-building power of the chorus has the chance to really take off.
LIVE REVIEW: Rodrigo Y Gabriela & Wallis Bird (Olympia Theatre, Dublin) (State.ie)
Instead of a flamenco meets rock output with a serious head banging edge and highs hung firmly on brilliantly speedy subtlety, the portions of tonight's show that feature the backing band are jingly and atmospheric.
LIVE REVIEW: Young Guns, The Academy 2, Dublin (Goldenplec.com)
The band is operating in a market that's popular yet notably unrefined niche: it's a stylistically limited form of rock that's certainly not intrinsically bad, but somehow seems to lack substance.
LIVE REVIEW: Trinity Orchestra play Daft Punk's 'The Dark Side Of The Moon' (Trinity Exam Hall)(State.ie)
The urgent, screeching vocals offered up as part of 'The Great Gig In The Sky' are particularly exceptional, far surpassing the recorded form in a genuinely exceptional moment. 'Money', the album's ironic, capitalism-bashing smash, is substantial and wonderfully cutting.
ALBUM REVIEWS: Sunday Business Post Agenda Supplement, January 2012.
The Big Pink, Delorentos, Errors, Craig Finn and First Aid Kit reviewed for the Sunday Business Post Agenda supplement over the course of January.
LIVE REVIEW: Dropkick Murphys (Vicar Street, Dublin)(AU Magazine).
"The encore is a charade of all-girl snogging, flag-waving and bassist-groping. We're sweating as one, Mohicans poking at eyeballs, and songs that belong to banjos – adapted for bass – swirling bitterly yet amusingly in our skulls."
PHOTO BLOG: Dropkick Murphys Big Finish.
Pictures of Dropkick Murphys insane encore at Vicar Street, Dublin in February 2012.
ALBUM REVIEW: Delorentos – Little Sparks (AU Magazine)
"Lyrics, not hooks, really push the boundaries though: they're thought provoking and life and love-applicable yet cunningly shimmy around agonizing cliché."
ALBUM REVIEW: Paul McCartney – Kisses On The Bottom (State.ie)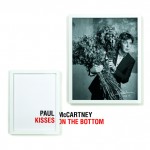 "If we were feeling particularly unkind, we might label this outing a vanity project. A fairer call, though, might be that it's a glance at Paul's ultra-conservative side. It's an unnecessary one, sure, in that the McCartney vocal is particularly mellow and, to be brutal, does little to develop the original."
LIVE REVIEW: The Outcasts & Paranoid Visions (The Button Factory, Dublin)(Goldenplec.com)
"As a front man, Deko is an absolute monster. Clad in trench coat and gentleman's black hat, he struts and snarls his way through a set that leans on the newer end of the back catalogue, with tracks like 'Braindance', 'Wearside Jack' and the feverishly relevant 'High Cost Of Living' exuding fury."
LIVE REVIEW: Kerrang Relentless Energy Tour: New Found Glory, The Blackout (Goldenplec.com)
"There's a simplicity that throws one-dimensional pop-punk out the window in favour of just plain old fun. Why worry about changing the world when you can enjoy so much as it is?"

LIVE REVIEW: The Saw Doctors (The Olympia, Dublin)(Goldenplec.com)
"There are moments, like the seemingly unintended comedy chorus line of 'That's What She Said Last Night', when it's a toss-up between jesting and sheer ridiculousness. The rest of the time, though, a set that comfortably surpasses two hours exudes class."
LIVE REVIEW: Never Shout Never (The Academy, Dublin)(Goldenplec.com)
"Frankly, The Beatles could get away with screaming and urination. Just. When it happens with a relative unknown like Never Shout Never, we think twice about whether we actually belong in The Academy tonight at all."
LIST: 2011 gigs list, July to December.
A full overview of everything I watched performed live, music wise, in the latter half of 2011, including a whole heap of festivals, Julie Feeney in a tiny hill-view house and Scroobius Pip going solo…

LIVE REVIEW: First Fortnight – Le Galaxie, Royseven, Cashier No.9 and dRea (Button Factory, Dublin) (State.ie)

"Tonight, the last night of the festival, feels exactly like a closing party should: crammed, messy, enthusiastic, and with just enough references to the cause behind things to remind us of why we're here."
OPINION: Why Become A Friend Of Richter Collective?
Why Richter's latest deal is their greatest yet, even at 100 Euro. Help support Ireland's best independent record label…
LIVE REVIEW: The Drums & Cloud Control, Green Spheres.
"The Drums are increasingly looking like a band defined by Jonathan Pierce. The enigmatic frontman has his indie dance down pat, and while he struts and sways at stage front, the rest of his band – live-only drummer Danny Allen aside – are a disappointingly statuesque bunch."
OPINION: Top Ten Albums Of 2011, 1 – 5.
My views on the very best 2011 has to offer, featuring two Irish acts, a bit of punk, a Swede, some Aussies and absolutely no Brits (am I abandoning my homeland? Who knows…)
Other Voices 10 – A Dingle Diary (State.ie)
"In Dingle itself, pubs might double up as clothes shops or bike hire outlets, ice cream shops feature weird and wonderful flavours like sea salt and brown bread, and a dolphin lives in the harbour. No wonder it was deemed the perfect spot for a festival so otherworldly."
LIVE REVIEW: Foster The People (Olympia, Dublin).
"The sound is slick and almost blasé, a blend of modernised happy-go-lucky pop that has an intense likeability factor when delivered with such energetic enthusiasm"
OPINION: Top Ten Albums of 2011, 6-10.
"I tend to be quite dismissive of straight up pop music in general, largely because it just seems so contrived, soulless and throwaway most of the time. You can't throw any one of those accusations at this"

FEATURE: The Rubberbandits (AU Magazine)
"We love Limerick, but needed a bit of a holiday, so we got an eight-man tent on the roof of RTE. There were all these lads on the roof of RTE, so they just put us on TV for the laugh. We were living off pigeons, and they gave us canteen vouchers."
LIVE REVIEW: Scroobius Pip, Whelan's, Dublin (The Fly Magazine)
"Pip's is a harsh yet strangely optimistic assessment of society, one delivered in barbed prose and broken up by stage antics that seem no less opinionated."
OPINION: Should Paranoid Visions Be The Voice Of The Recession?
"Get ready for the new dark ages, the credit crunch and the banking crisis, all around is breaking down, capitalism is on the ground. Who's winning? Well it's plain to see, not the people like you and me, we're the victims of the rich man's greed, the scapegoats of society"
LIVE REVIEW: The Naked And Famous, Olympia Theatre, Dublin (AU Magazine)
"Theirs is a set that's surprisingly heavy on vibe: crammed with soaring crescendos and bass/drum fuelled rock-out moments, it's tracks like 'The Sun' and 'A Wolf In Geek's Clothing' that send things pummelling forward."
INTERVIEW: Ash – Ricky McMurray (AU Magazine)
"There's not really any chance of getting back to where we were without the Britpop thing. What you have to remember, though, is that we had to pay to record 'Shining Light' as the record company didn't think it was a comeback single."
The Northern Ireland Music Awards (The Fly Magazine)
"we're regaled with stories of The Clash's late cancellation here in 1977 – an event struck off due to Strummer & co. missing a flight – that led to a near riot. If being a punk in London in the late 70s was difficult, being a punk in Belfast was a full on ballsy nightmare"
INTERVIEW: General Fiasco (Goldenplec.com)
"Maybe people try to lump us in with American pop-punk and things like that. Fair enough, if that's what you hear, but it was never our intention to be one of those bands with hoodies on and all that."
The Northern Ireland Music Awards 2011
"The rumours that Cashier No.9 'stormed off stage' are certainly untrue, they kind of wondered off confused and stood at the side for a moment wondering what to do. I interviewed lead singer Danny on Saturday and he told me they were even thinking of going back on."
LIVE REVIEW: Another Honest Jon's Chop Up (AU Magazine)
"Malian actor turned singer Fatoumata Diawara is another stunner, with a serene, soulful and subtly toned down acoustic style that captivates from the off. Offering up the calmest corners of this raucous display, Diawara lets her voice do the talking"
DOCUMENTARY: The Minutes – From Rooftop to Sweatbox
"The entire event featured buzzing helicopters overhead and a weirdly tense atmosphere, the perfect vibe for some good old sweaty rock and roll."
ALBUM REVIEW: The Drums – Portamento (State.ie)
"It seems Pierce is still sat on that beach, the same faintly repetitive rhythms and melodies informing his style, but the motivation to turn them into anything but a darkly nostalgic glance at "what could have been"  has long-since been dashed somewhere in the surf."
"We absolutely love Russell, he's a great guitarist.  He's a great guy to have on the road. We'd have him back in a heartbeat, and I think he had a lot of fun as well. He knows there's always a place for him in Ash if he wants it."
INTERVIEW: Grouplove (AU Magazine)
"Yes, it's incredibly upbeat, but it also has a bit of a twisted underbelly. It's difficult to be happy about everything, and we like our songs to have a bit of critical realism"
ALBUM REVIEW: Ben Howard – Every Kingdom (AU Magazine)
"Affecting acoustic pop melodies sweep through Every Kingdom, an effort steeped in slow-building crescendos and heart-in-mouth splendor"
We Cut Corners – A Pirate's Life
Quips about treating relationships like a pirate, and a first listen to an album that, with any luck, should be one of the top new records of the year. What a band. Now to persuade them to release half the album as singles…
Goldenplec at the Irish Music Awards 2011… and winning!
A night of celebration, face-caking and star-gazing raves for team Goldenplec at the Irish Web Awards, where we picked up a highly unexpected win, and the culmination of ten years of hard work for the inspiring Aidan Cuffe.
IN PRINT: AU Magazine Issue 77 (October 2011)
Zombies, the launch of the Northern Ireland music awards (NIMA), Grouplove, Jape, Gary Numan and Patrick Wolf. Hollywood's endless remakes, stand up comedy, Tony Wright on leaving ASIWYFA to take on VerseChorusVerse full time and the end of R.E.M.
LIVE REVIEW: The Minutes – Whelan's, Dublin (Goldenplec.com)
"Ten seconds after arriving on the Whelan's stage tonight, Mark's launched his guitar up over the front rows, balanced himself on his wedge and started knocking out a series of heavy, driving rhythms that pulse through the venue's very foundations."
FREE MUSIC: Bouts EP
"They seem to fall nicely between accessible pop rock and having a real vicious edge… I can imagine the whole loud/ quiet thing causing quite a buzz live"
LIVE REVIEW: Rubberbandits – Olympia Theatre, Dublin (AU Magazine)
"To see Rubberbandits live is to realise how talented they actually are musically, too. Behind all the silly satire, it takes considerable talent to perform in character and produce tracks with credible enough beats and twisting, rhyming lyrics."
INTERVIEW: The Joy Formidable (AU Magazine)
"The lyrics aren't just about telling a story, they're also about painting a picture along with the music, and what the lyrics evoke. You know, like surrealist writing. It's very daunting to write."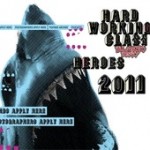 LIVE REVIEW: Hard Working Class Heroes 2011 (AU Magazine)
(on Le Galaxie) – "Tonight's show is a sweaty riot of glow sticks and pogoing, a scattered plethora of electro-crescendos and work-out intensity"
Hard Working Class Heroes 2011 – Overview, & My Top 5 Acts
"The sense of camaraderie is fantastic – I was dragged backstage to listen to an entire album of unmastered tracks they recorded only a few days before"
Rubberbandits – Spastic Hawk
"They've been known to make journos ask questions whilst made to look at a wall by security, or to distract people from actually asking any questions by heading off on a very sarcastic tour of their 'home town'"
LIVE REVIEW: The Danger Is & We Cut Corners – The Grand Social, Dublin (AU Magazine)
"Tonight's set is abruptly beautiful, with the duo demonstrating that their stripped-down guitar/drum combo is far  from a limitation"

INTERVIEW: Ciaran Gribben – from Joe Echo to INXS (State.ie)
"I kind of knew it was happening a couple of months ago, but at the same time if it had got out, you never know, the band could have turned around and gone 'you know what Ciaran, thanks very much, but no thanks'"
ALBUM REVIEW: Girls – Father, Son, Holy Ghost (State.ie)
"Like their previous efforts, the songwriting unravels with time to become unexpectedly deep. Unlike the core duo's previous outings, this one's delivery is jarringly haphazard and increasingly multi-faceted."