Below, you'll find a quick summary of the major publications, websites and even government offices I've previously written for. It's impossible to grab every last little article, and like most writers I do sometimes write unaccredited. This selection gives a good overview of who I work with:
(Note: a lot of my work is copyright-owned by the publisher, and cannot be reproduced on this website. To view a portfolio, please click here).
NME (link)
News and blog writer for the UK's most popular music website, producing over 1,000 articles since I joined the team, covering a broad range of breaking news stories, live reviews, interviews and features. I started working with NME in mid-2015, and have completed hundreds of shifts as a regular contributor, including dealing with delicate breaking news stories, producing and editing my content and story selection.
Nine MSN Elsewhere (link)

Elsewhere is the travel section of Microsoft's Nine MSN brand, an Australian site that explores colorful travel destinations and leftfield activities, from partying in squats to mud festivals. Both, in fact, are topics I've dealt with in my articles, which explore Ireland and my former home of South Korea.
The Dublin Gazette (link)
I am a regular freelancer at the Dublin Gazette, a seven-paper, 70,000 circulation publisher in Dublin, Ireland, for whom I write predominantly on sport. This includes regular coverage of live events taking place around Dublin, as well as feature interviews with sports star with Dublin connections and analysis of local sporting events. The Gazette Group sports section has an extremely broad remit, covering all sports at all age levels to attract local interest.
The Sunday Business Post (link – subscription required).
One of Ireland's most respected newspapers, the Sunday Business Post is a weekly business paper with pull-out arts and entertainment and travel sections. My contributions have been largely in those sections – hundreds of album reviews, a couple of major travel features and some articles on business, economics and employment.
The Seoul Government and Tourism Office (link)
As a Seoul resident of 18 months, I contributed dozens of articles to the websites, leaflets and press releases of the Seoul Government Tourism Authority. These included a wide selection of monthly 'what's on?' articles, describing and promoting music, sport and cultural events around Seoul. I also completed more practical work for the site, including an article explaining the (very complex) city bus system in detail, and answering questions sent to the tourism office by potential visitors. My involvement later extended to the tourism agency of a group of Asian countries, ASEAN.
Museyon Guidebooks (link)
My 15 page contribution to the Museyon Guidebooks New York publication on Music + Travel is on the subject of the Dublin Celtic Punk scene, exploring everything from the origins of Celtic Punk in Irish traditional music through to Dublin's modern-day, mohican-clad rockers. We also delve into Dublin's most notorious venues, and the instrumental aspects of Celtic Punk. The guide is available in book format only, and can be purchased through amazon.com here. My Muyseyon web profile can be found here. Release date September 27th 2009.
Lonely Planet (researcher) (link)
As a Seoul Entertainment scene expert, the Seoul Government assigned me as a personal guide to Lonely Planet writer Martin Robinson during his visit to Seoul to produce the 6th edition of the Seoul City Guide. I produced over 30 pages of location recommendations on behalf of the Seoul Government, which Mr Robinson then used to assist in production. I also assisted in hands on research of bars and clubs in the infamous Hongdae nightlife district, as well as taking part in interviews of Korean musicians for publication.
Goldenplec Magazine (magazine editor/website sub-editor & contributor) (link)
The quarterly print version of popular, award-winning Irish website Goldenplec.com. We're a freesheet with a print run of a couple of thousand focusing on all aspects of Irish music and the music of acts visiting Ireland. As editor, I call the shots on all aspects of content and direction. We're hoping to expand throughout 2015.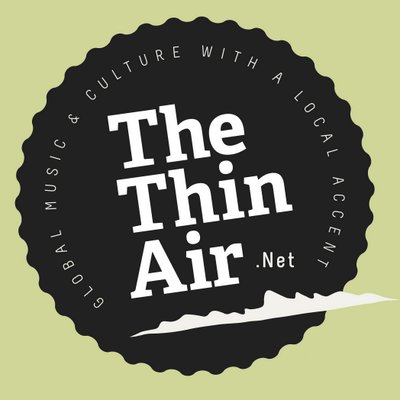 The Thin Air (link)
Ireland's second largest music magazine by circulation. The Thin Air covers alternative and largely Irish-based music, highlighting the best of our scene. I've been with them since their web-only days, and have a feature in most issues, including the cover story for Issue 3, west-coast act So Cow. 
The Irish Sun (link)
Ireland's second largest daily newspaper. I'm a sporadic contributor on music and music/travel themed topics, covering events like Other Voices Festival in Dingle, and serving up artist interviews.
The Korea Herald (link)
The Korea Herald is South Korea's foremost English language newspaper, published daily, with a circulation of 250,000. When living in Korea, I made occasional contributions to the community section of the newspaper, including articles on Korean expats living abroad, and a 'how to' article on obtaining concert tickets in South Korea. 
Others:
Alternative Ulster (Northern Ireland, now defunct)
Around Seoul (South Korea, now defunct)
Backpacker Europe (UK, now defunct)
Bakpak Europe (UK, now defunct)
Bling Magazine (South Korea)
De/Code Magazine (co-0wner and c0-print editor, Ireland, now defunct)
The Death of a Postcard (photo book, UK)
Eloquence Magazine (South Korea)
Entertainment.ie (Ireland)
Findacourse.ie (Ireland)
The Fly Magazine (UK, now defunct)
Goal.com (international)
The Guardian (UK – new music recommendations)
The Irish Independent (Ireland)
Jagermeister.co.kr (South Korea)
K9 Magazine (UK)
One More Robot Magazine (Ireland)
Pith Magazine (USA)
Pulse Music TV (USA)
Pure Grain Audio (USA)
Rokon Magazine (South Korea, now defunct)
Romar Traveler (USA, now defunct)
RTE (Ireland's national broadcaster)
Soccer International (UK)
The Social Magazine (Ireland, now defunct)
State.ie (Ireland)
The Technoskeptic (USA)
Travbuddy.com (USA)
Radio:
Appearances on Irish stations TXFM (formerly Phantom 105), RTE 2XM, SPIN 1038, Belfast Feile FM 103, Radiomade and Radio Kerry.