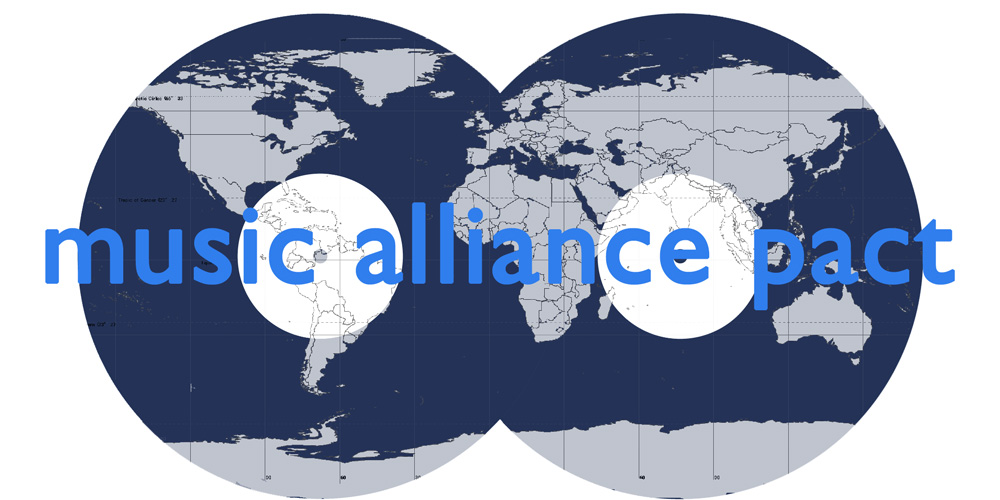 I've been eyeing Music Alliance Pact enviously from afar – and picking up plenty of great tracks from around the world – for some time now, and learnt about some great new artists from the three dozen or so bloggers who represent their countries each month. It brings me a huge amount of pleasure, then, to take over the organization of the Irish part of MAP, previously run by my esteemed colleagues Nialler 9 and Harmless Noise.
For this first month, The Rusty Fixtures have been kind enough to offer up a track that you can't get anywhere else, scheduling for a yet-to-be-planned future record. It's a cracking little folk song with some clever genre fusion along the way, and there's so, so much more here to explore. Without further ado…
Click the play button icon to listen to individual songs, right-click on the song title to download an mp3, or grab a zip file of the full 27-track compilation through Ge.tt here.
IRELAND: Hendicott Writing
The Rusty Fixtures – When Ya Left Me
Strung together on beer-money budgets in the finest of Irish folk traditions, The Rusty Fixtures nevertheless throw a glance or two in the direction of reggae and blues in When Ya Left Me. The break-up track – an unreleased MAP exclusive set for their second EP – sees the progression of a bittersweet tinge that's been ever-present since the rural rising stars saw their kit stolen, burnt and then replaced by the local community back in 2011. Now edging towards Dublin and starting to make an impact, the five-piece are paying it forward, offset harmonies, mellow buzz, cajons and all.
ARGENTINA: Zonaindie
Plein – Madera & Fuego
Plein started almost seven years ago as an excuse for a group of friends to gather and play their favorite songs. After several years of playing live and participating in different compilation albums, this indie-rock band from Buenos Aires released their first record in 2012, with songs recorded using a method of pre-established rules inspired by Lars von Trier's film The Five Obstructions. Madera & Fuego is taken from their 2014 EP Número Uno.
AUSTRALIA: Who The Bloody Hell Are They?
Yon Yonson – Culver City
Childhood friends Andrew Kuo and Nathan Saad are Yon Yonson, an experimental pop duo from Sydney. Their sound is ambitious and unpredictable – listen no further than their latest release Hypomantra to understand. As the band designed the record to be played as a continuous set, each track on the record is incredibly malleable, both in sound and score. Culver City, with its origami beat samples, is a glimpse of Yon Yonson's standout oddities which show that this talented duo's output is just as diverse as their intention.
CANADA: Quick Before It Melts
The This Many Boyfriends Club – Only Trying
"We are a mercurial bunch," says Casimir Frederic Coquette Kaplan, guitarist and vocalist for The This Many Boyfriends Club, since by the time you hear Only Trying, vocalist Veronica Danger Winslow-Danger will have sung her last lo-fi "dandy punk" show with the band. A new single will also be up for the offering, signalling yet another shift for this ever-evolving Montreal band. I'll follow this club wherever they want to lead me. You will too.